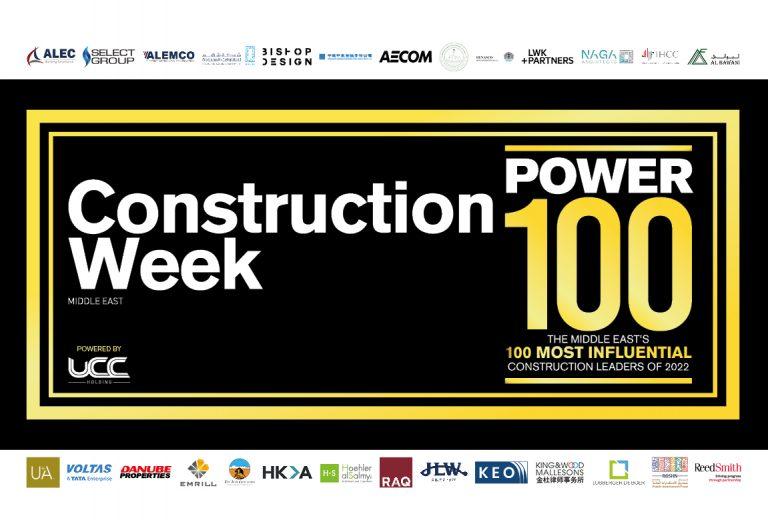 Top 30 contractors - middle east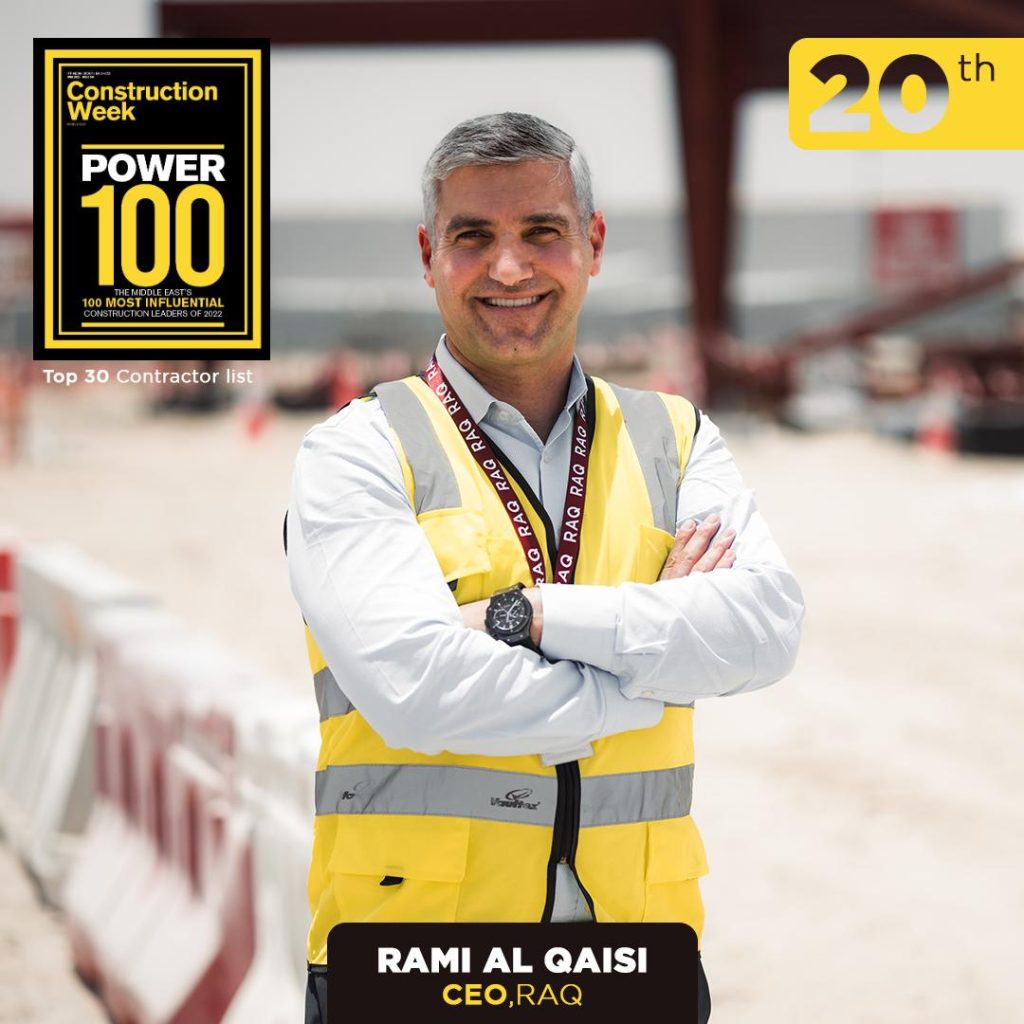 Taking a spot on the contractors' power list this year is Rami Al Qaisi, CEO of RAQ, a specialist in design-build contracts.
As a result of decades of expertise in the industry, Al Qaisi has created a working environment at RAQ that is conducive to high performance by delivering results across segments like commercial, residential, leisure and entertainment, and industrial in the UAE.

With a focus on special projects, the contractor positions itself as a catalyst in complex and fast-track projects and employs a dedicated engineering team to plan and visualise models in-house.
Led by Al Qaisi, RAQ's top-driven approach to adopting newer construction technology enables the company to remain at the forefront of the construction industry.

The last year has been the busiest for RAQ since the start of 2019. The contractor has seen significant benefits as a result of its campaign to diversify the types of industries it participates in both during and after the pandemic.
"Together we have been able to overcome this pandemic, strengthen our house, and look forward to returning much stronger in 2021-22," the company notes. Despite being placed at the centre of the pandemic, RAQ managed to make 2020 a healthy year for the company.
By the end of 2020, RAQ had delivered nine pavilions at Expo 2020, five of which won awards for their respective categories. In addition, the company has also built the acclaimed Aviv Clinic, a LEED Gold certified HBOT clinic, as well as the new Grand Hyatt extension at Oud Metha.
For the company, the year 2021 has been a very busy one. In the past 10 months, RAQ has begun work with a number of large names, including Dubai South for the FedEx hub at Dubai World Central airport, Arada on its new residential oasis, Sarab 2, also Arada on the Zaha Hadid-designed sports & leisure facilities, Amazon on their Fulfillment hub in Abu Dhabi, and Landmark Group's distribution centre in Jebel Ali and Emarat, to name just a few.

The contractor anticipates 2022 to be 'a year of revival', but the market sentiment will be the sole determinant. It also believes that most customers have been seeking contractors that have strong in-house engineering capabilities and have an idiosyncratic approach.