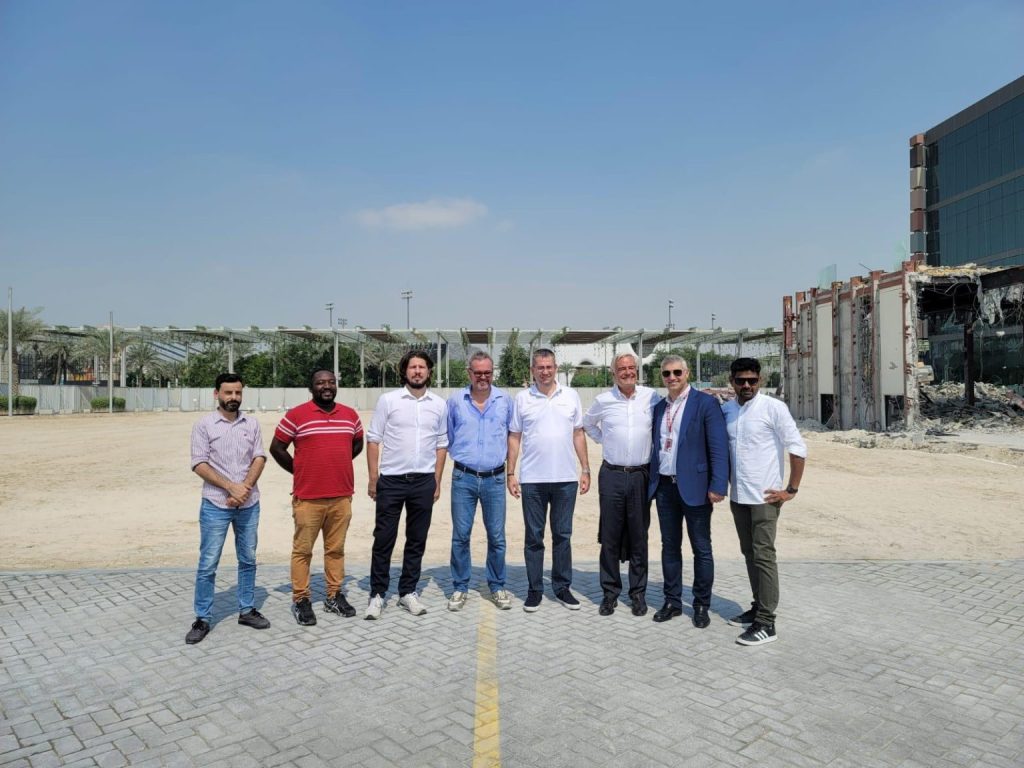 In the early days of Expo, a concept never seen before was implemented on what would have been considered a pipe dream in an industry that we have today. While we have seen some over the top designs such as the Future Museum, it is likely we will never again be able to see a structure that is purely open to the harsh weather conditions of the UAE. A brief history of the Italy Pavilion and and where we've come thus far.
The Core Team – Italian Government Officials; Paolo Glisenti (Commissioner) with RAQ CEO – Third and Second from the right respectively – at the final handover of the plot to Expo. Italy Pavilion demolition complete 26 September 2022.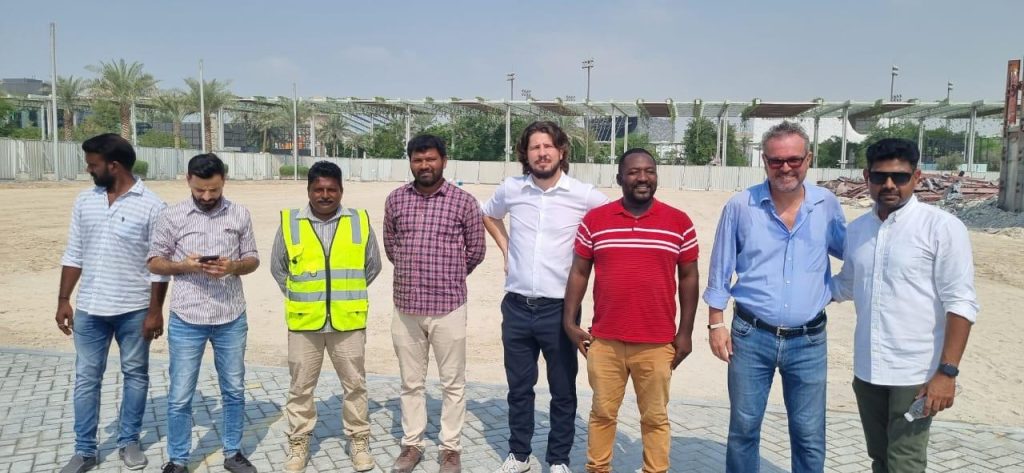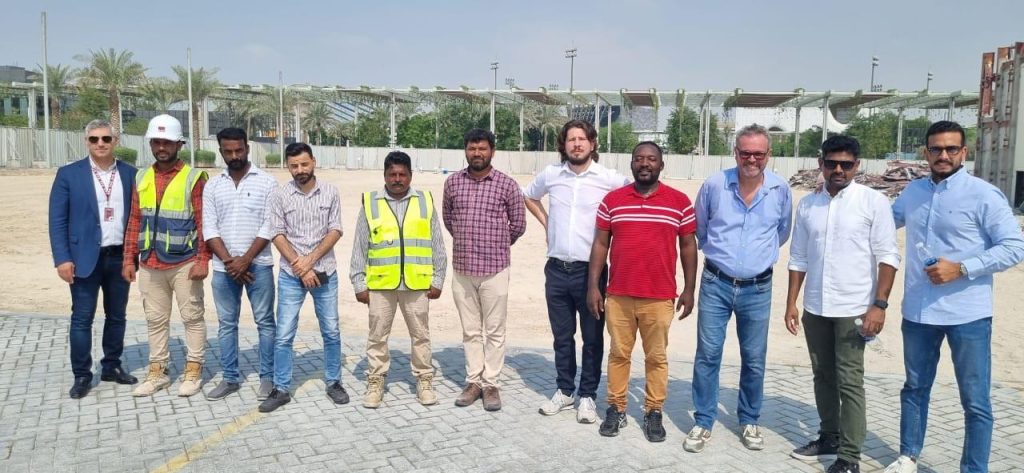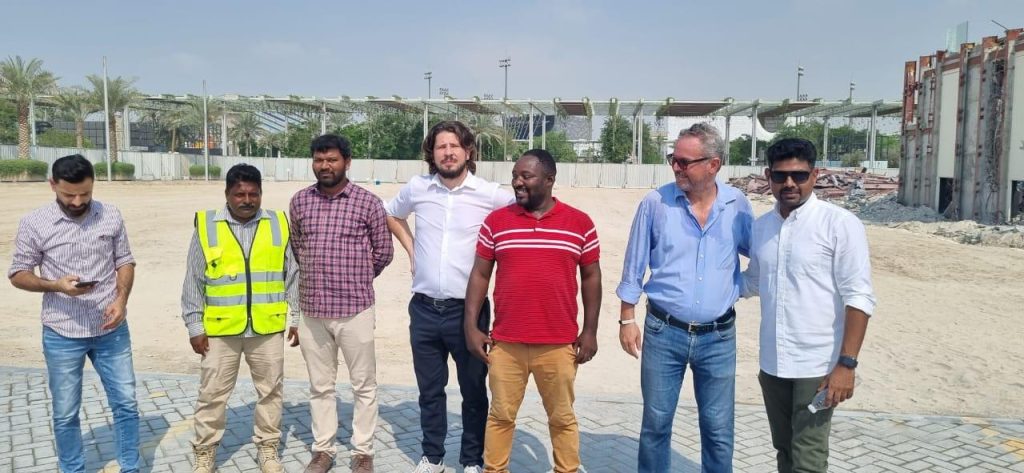 Where it all began.
Construction methodology of the Italy Pavilion, October 2019.
The Introduction
Here's where it all began. Ambassadors, Ministers, other dignitaries…
SkyBridge Installation
Single, sealed 27m section of steel assembled with MEP services at the factory brought in and dropped from the top in one night. See the construction video here.
The Making
In partnership with the Italy Government's media team, the entire process from start to finish, the full story, in one video.